♥
I've made chicken tortilla soup before but never did it turn out
as good as it did with this recipe.
I tried it Wednesday & now I'm hooked for life.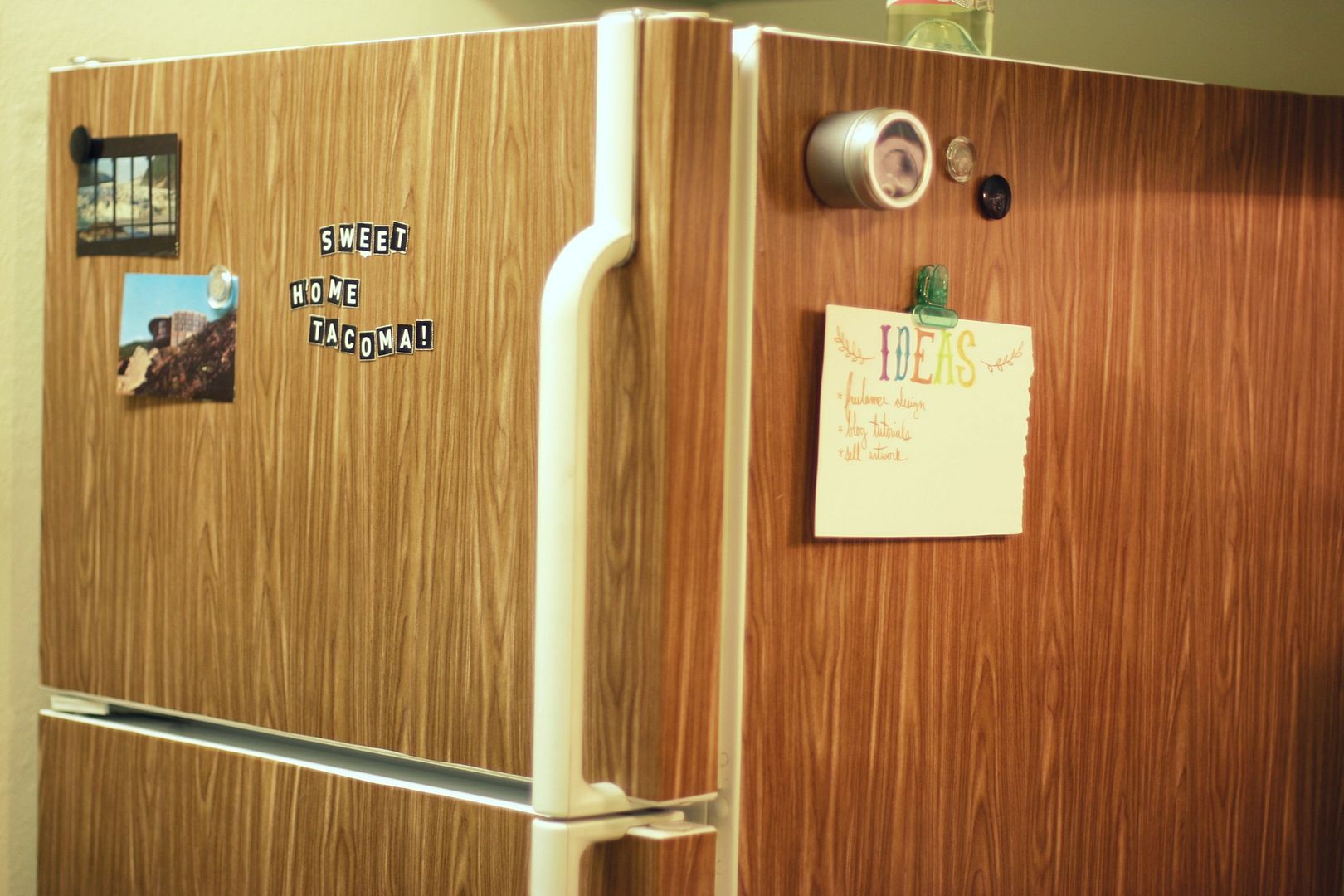 ♥
As a renter, I absolutely love this solution to a boring standard issue fridge.
I think a trip to Home Depot may be in my future.
♥
Seriously, how cute are these?
I want to make a bunch for a dinner party.
Find the instructions
here
.
♥
Lusting after the kind from Williams Sonoma,
I googled how to make my own peppermint bark.
There is a great recipe
here
.
Word to the wise: thin layers work best. :)
♥
If I were a cupcake, I would so want to be this one!
It's Blue Hawaiian Upside-Down.
It's from the book
Booze Cakes: Confections Spiked With Spirits, Wine, and Beer
.
I'm really tired after a busy weekend.
Is it Christmas Eve yet?